Performance Fungi
Regular price
$25.00
Sale price
$20.00
Unit price
per
Sale
Sold out
FREE SHIPPING IN THE US!
🍄 Meet Erin, Your Fluffy Lion's Mane Mushroom Sidekick! 🍄

Are you fascinated by the magical world of Lion's Mane mushrooms? We have a treat just for you! Standing at 6" tall - we'd like to introduce Erin, the adorable, limited-edition Lion's Mane mushroom plushie that embodies the enchanting spirit of your favorite fungi - brought to you exclusively by Performance Fungi!
Erin's name is derived from the scientific name for Lion's Mane mushrooms, Hericium erinaceus, making it not only punny, but cute too!

Why Every Lion's Mane Aficionado Needs Erin:

Limited-Edition Gem: Seize the opportunity to own a plush representation of the beloved Lion's Mane! Remember, once they're gone, they won't be making a comeback - making Erin a priceless possession for every Lion's Mane lover.

A Freebie for the Fungi Fanatic: Get ready for a delightful surprise! For every order over $125 at Performance Fungi, Erin comes home to you for FREE, adding a burst of Lion's Mane magic to your collection.*

Cuddle with Lion's Mane: Erin is designed to be the cuddliest replica of a Lion's Mane mushroom, offering you endless snuggles and a tangible connection to the fungi world you adore.

A Plush Encyclopedia: Aside from being your cuddly companion, Erin serves as a fantastic educational tool, bringing the wonderful world of Lion's Mane closer to both kids and adults alike!

Brightens Your Lion's Mane Corner: Let Erin add a vibrant, cute flair to your space, turning it into a little Lion's Mane sanctuary that radiates positivity and joy.

Your Fungi Adventure Buddy: Small yet spirited, Erin is ready to accompany you on your mycological adventures, adding a sprinkle of fun and education wherever you go!

The Perfect Mushroom Lover's Gift: Whether it's a seasoned mycologist or a newbie mushroom enthusiast, Erin makes a heartwarming gift. Spread the love and joy that Lion's Mane brings with this cute and cuddly present.

And the best part, Erin is your friendly, cuddly foraging friend!🍄

Secure your Erin now and immerse yourself in the magical, plushie-perfect world where Lion's Mane comes to cuddle!
This is our only production run of Erin, so once they're all gone, they're gone for good!

Pre-Order Details:
Embrace the Lion's Mane magic in the cuddliest form imaginable! This is a DISCOUNTED pre-order, with shipping all set for mid November*. Don't miss out on befriending this fuzzy mascot, who is all set to bring a piece of the Lion's Mane forest to your doorstep! Once we begin shipping, the price will increase by $5.


P.S. With each Performance Fungi order, luck is in the air!  You stand a chance to find a surprise cuddly Erin plushie gifted to a fortunate someone, absolutely FREE! Will you be the lucky one? 😉 (Valid while supplies last.)

* Erin is expected to be manufactured and in hand by mid November! From now til then, if you spend $125 or more in one order, you'll be put on the list to receive your very own Erin as soon as they arrive!


Share
View full details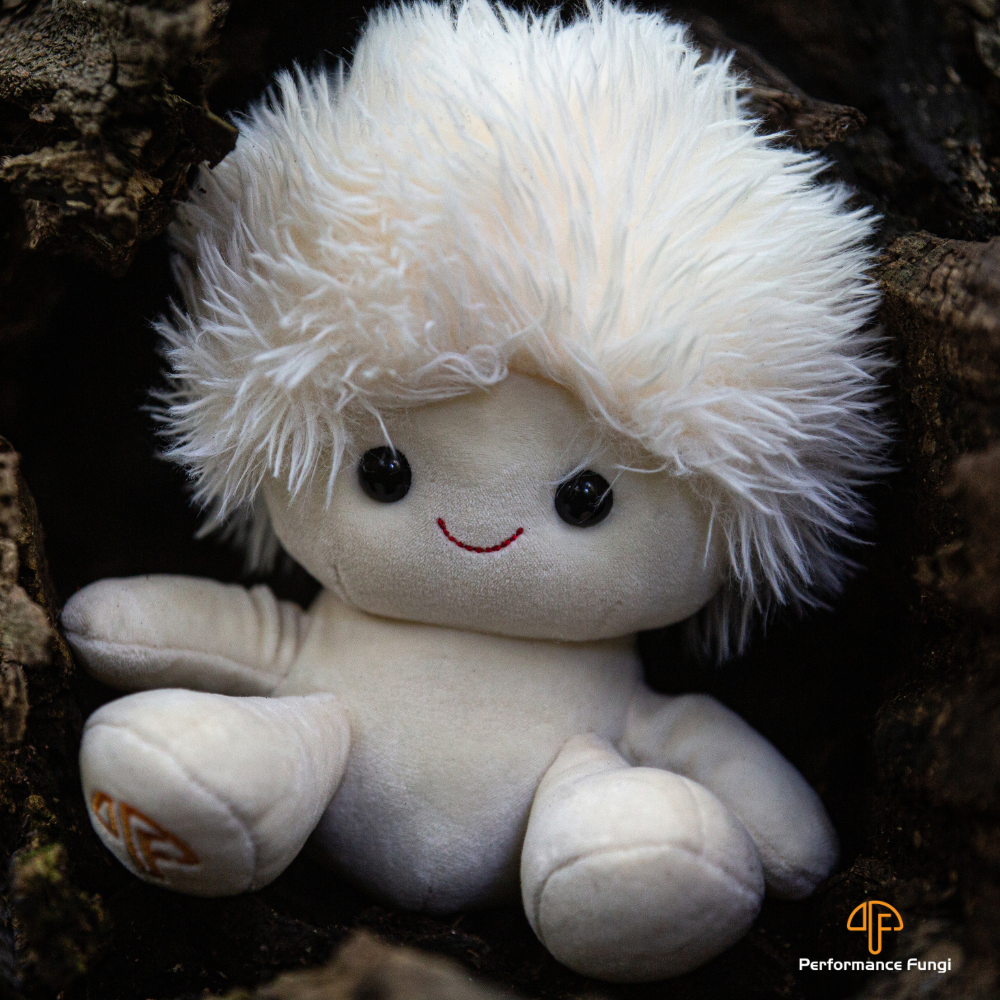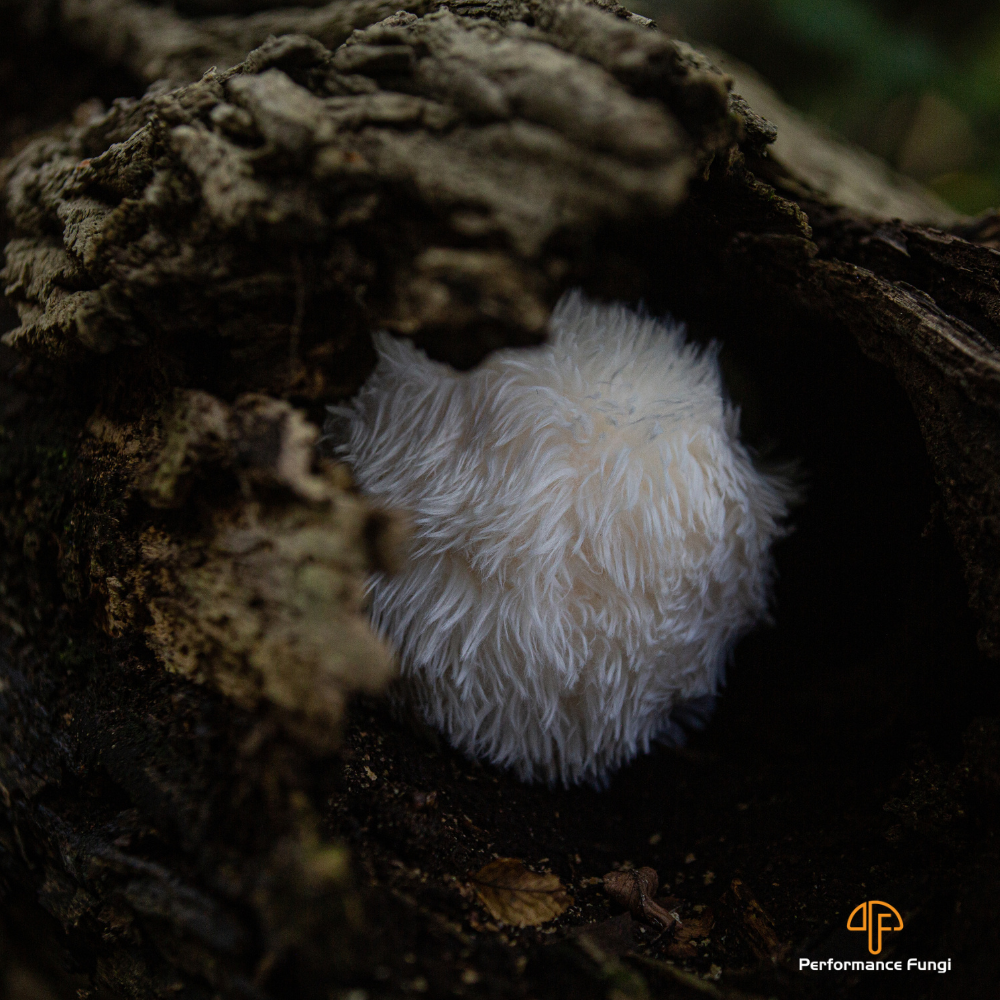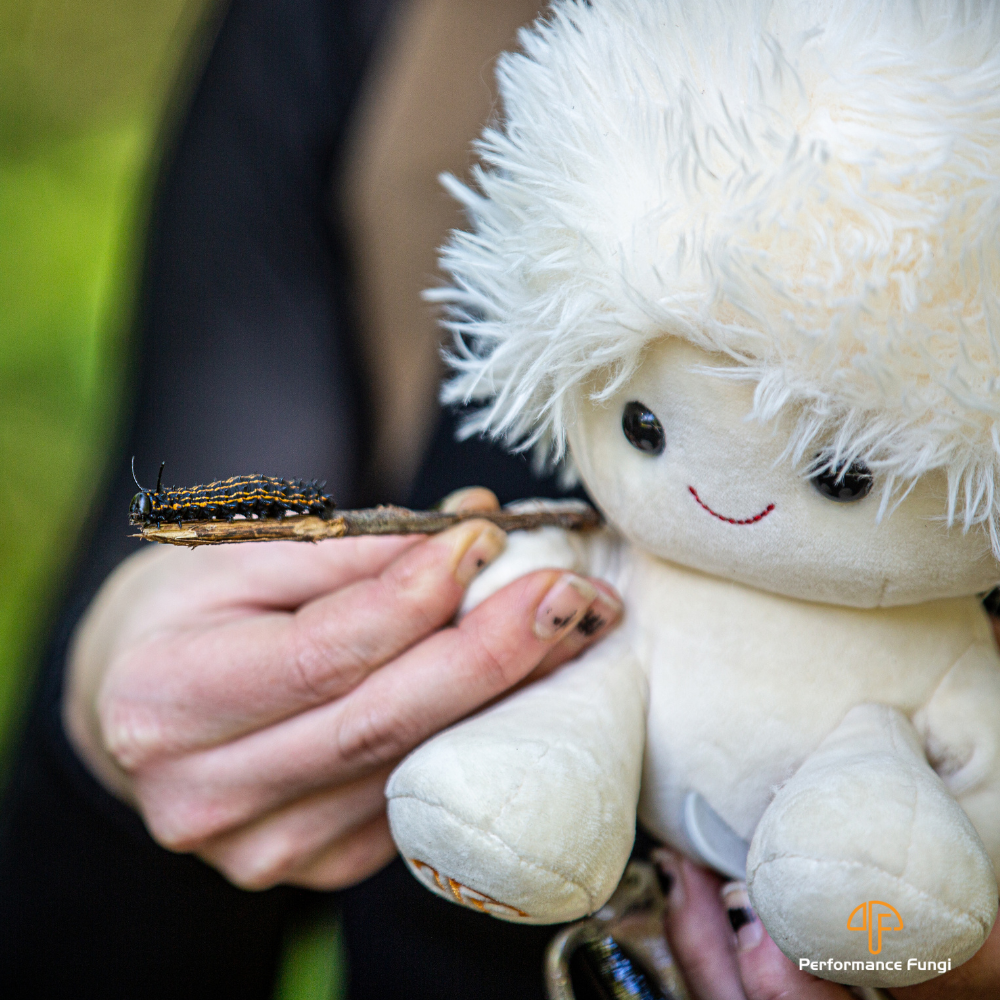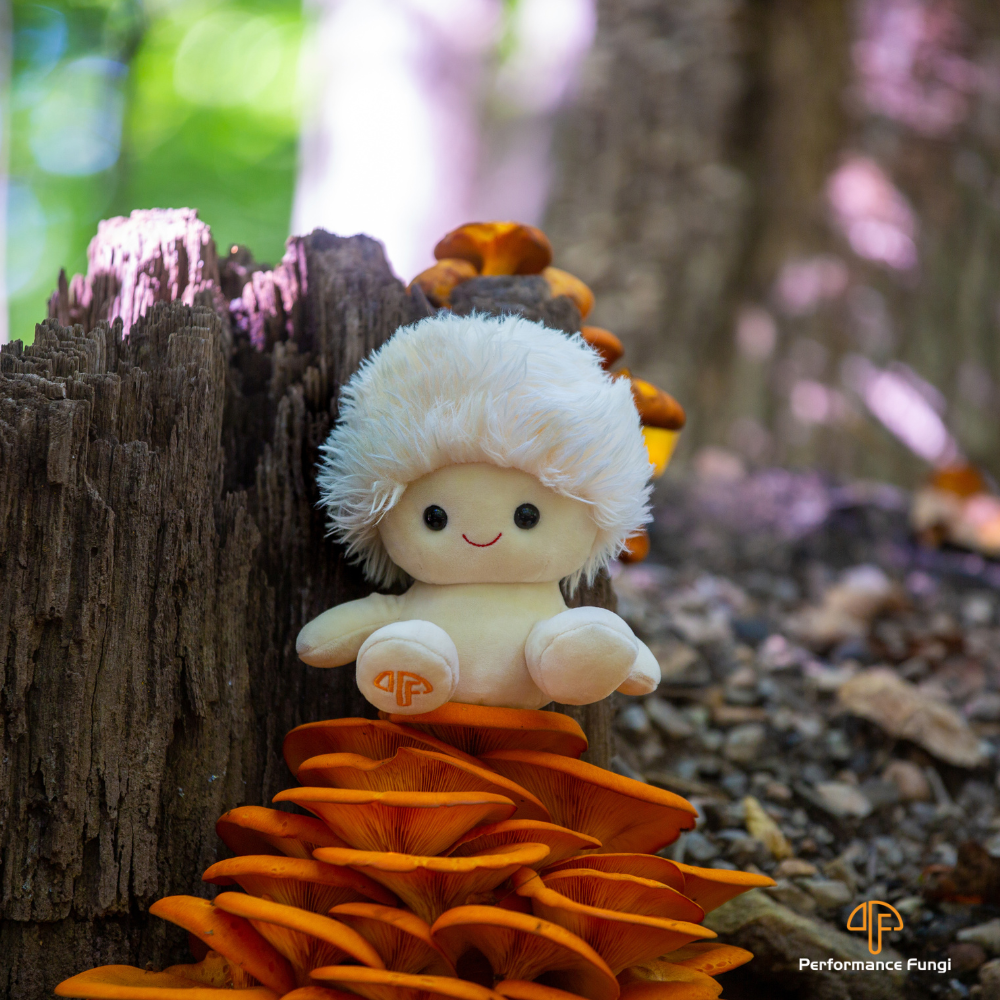 Veteran Owned

This company wouldn't be around without a tour in Iraq from 2007-2009. Contact us for Veteran discounts!

Gluten Free

All of our extracts are gluten free. We never extract from myceliated grains! Whole fruiting bodies ONLY.

Non-GMO

We use no genetically modified ingredients in our extract production. Mushrooms as nature intended.

Vegan Friendly

We use no animal based product or byproducts in the production of our mushroom extracts making them Vegan friendly.